Sonoran Aurora
Private Residence, Paradise Valley, Arizona.
1995
12' x 45'
Acrylic on drywall.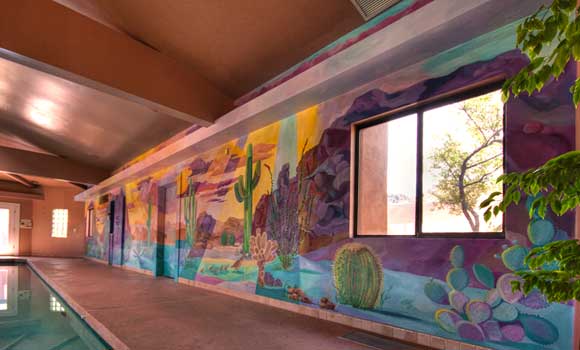 This is a large scale private commission mural designed for an interior space. The design captures the outside landscape and scenery and transforms it into the interior swimming pool area.
The mural focuses on the view at sunset and the transformation of color and light. The brilliance of the mural is also reflected in the water, which adds another level beauty.