Sonoran Pathways
Desert Botanical Gardens, Tempe, Arizona
2003
3' x 18'
Handmade ceramic tile, stone, flagstone, and glass
artist/coordinator/designer/team.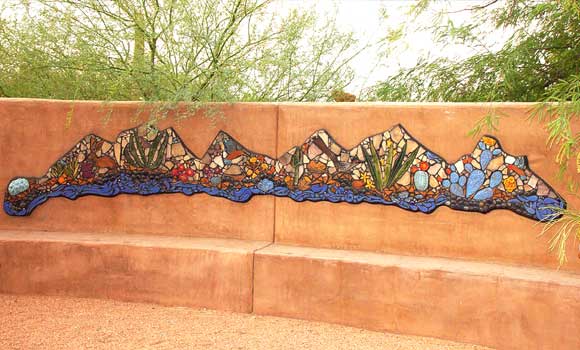 Located in the courtyard near the children's classrooms, Sonoran Pathways is a mosaic created by Helen Helwig and Niki Glen, sponsored by the Tile Heritage Foundation (a group who traveled from around the country to learn the installation process in a workshop held by the artists), and made with community residents.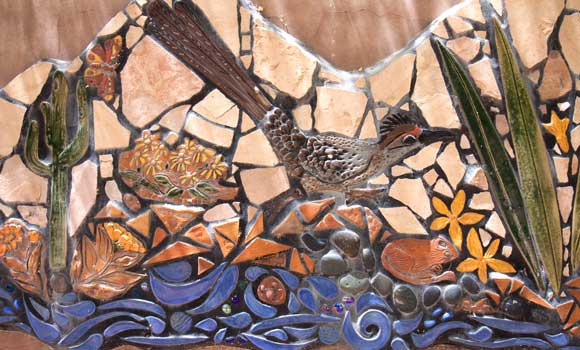 The mosaic is part of a seating area and features desert animals, bird, and reptiles from the riparian area. Mosaic-made water runs along the bottom of the image and there is a wonderful play of texture with bas relief pieces. The artists created the mural to illustrate which animals use the riparian area, and why the area is important, and how the fragility of the riparian area needs to be recognized and protected. contact person: Renee Imell.