Story Stones I & II
The Park at Warm Springs (office complex), Las Vegas, Nevada
2004
2 bronze sculptures 5' x 3' x 2' on 3' cement pedestal
bronze sculpture with special bronze patinas
artist/team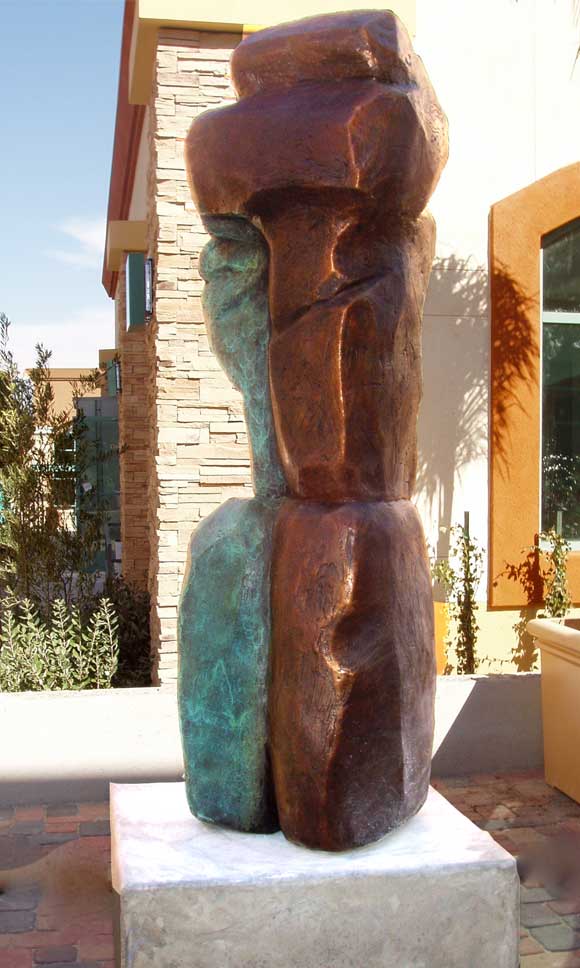 Two massive bronze sculptures, created with Susan Mills, are located in the courtyard of the Warm Springs Office complex. The surface of the forms have bas relief imagery and are etched with stories about life i.e. struggle, celebration, achievement, and love for friends, family, animals, and nature. The etchings were first carved into a clay model and then cast into bronze.
By placing images on stones, the artists connect our stories to ancient stories when ancestors stacked stones or painted rocks to memorialize events. Within the lines one can see a mother reading to her child, a tribute to a lost loved one, and references experiences and adventures in nature. There are also fanciful voyages into the imagination and a mythological journey across the river Styx in these Story Stones. Stories from both the past and the present speak to the human condition and how although time changes, the stories are universal and their essence is the same.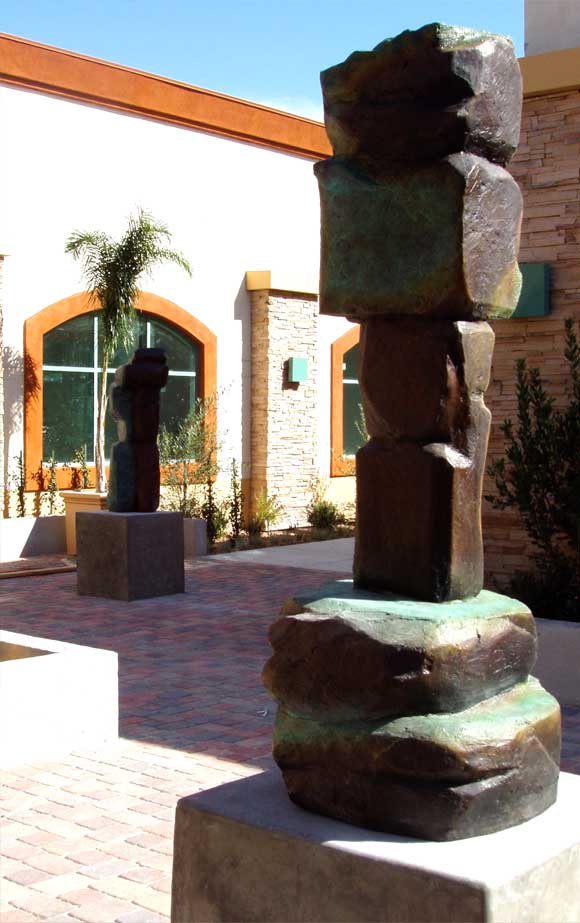 The artists originally proposed three design ideas: Story Stones, Marker, and Flame. Marker would be a 16' twisting sculpture that is inspired by quantum mechanics, string theory, and general relativity. Flame would be an elegant linear form projecting into space, which is an extension of the artists' interest in energy and motion in the universe.