Tenth Anniversary
Tenth Anniversary Clay Mural.
Sequoya Elementary School, Scottsdale, Arizona.
1998
70 square feet (2' x 35' long)… undulating along a wall.
Handmade clay and stone.
Artist/co-director/designer/team.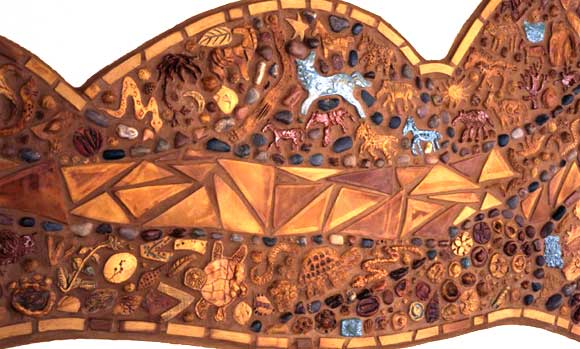 The 10th Anniversary Mural commemorates the 10th anniversary of the Elementary School. Niki Glen and Helen Helwig directed and designed this interior courtyard art installation with community involvement, staff participation, and students from Kindergarten through 5th grade. The mosaic mural was installed with help from parents, teachers and PTA volunteers.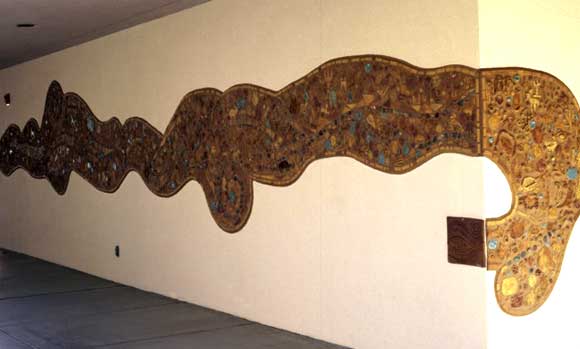 The main interpretation is that "each person is unique and contributes to the larger piece of society". For this reason, each class added a different design component to the mural: 1st grade made shells and molds, 2nd made geometric shapes, cactus, leaves, and pods, 3rd made petroglyphs and Native American inspired shards, 4th did animals, and 5th created stallions (abstracted to look more like school logo).